Podcast: Play in new window | Download
Subscribe: Apple Podcasts | Google Podcasts | Stitcher | Email | TuneIn | RSS | More
For decades, the Original Spanish Kitchen served meals to Hollywood customers like Bob Hope, Linda Darnell, Mary Pickford, and John Barrymore. Opened in 1932 it was a sister restaurant to one downtown, owned by Johnny and Pearl Caretto. Their enchiladas were the talk of the town, attracting show-business personalities as regulars.  Silverscreen legend, Mary Pickford, had her own booth, by the door, offering up not only autographs to fans, but also recipes to Johnny.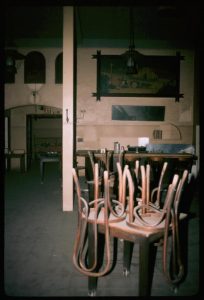 In 1961, the restaurant closed for vacation, however, it would be a permanent vacation.  Following its closure, the building's contents were left intact for years afterward, the tables remaining set with full table settings and linens. The restaurant's sudden closure gave rise to urban legends that the owners, who lived in an apartment above the restaurant, were murdered by the mob.  Another legend suggested a lovers quarrel. The truth was more prosaic, according to a 1986 article in Tables magazine by reporter Don Ray. He determined that the owner had been diagnosed with Parkinson's disease and the restaurant had been shuttered by his wife after she found that she was not up to the task of running it.  Johnny passes away a few years after his diagnosis and Pearl eventually follows a few decades later.  The property lays dormant until the Caretto family sells the property to a couple who turn the kitchen into Ona Spa & Prive Salon.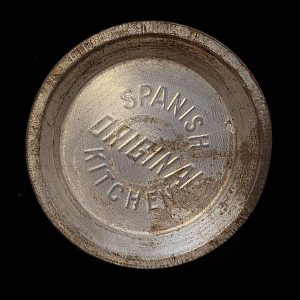 Soon after the salon and spa open, ghost stories began to circulate.  Workers in Ona Spa, which was located on the second floor, would sense a presence within the space.  Stylists would claim as though they were being watched, see an unusual shadow figure in the corner of their eye and hear phantom footsteps around the staircase area.   One of the co-owners of the spa and salon would feel the temperature suddenly drop out of nowhere.  Our guest Richie Dueñez, LA native and former manager of Prive Salon, sits down with us to confirm the strange activity during his time working within the once-popular salon and spa.  Dueñez also shares his interesting discovery of an old Original Spanish Kitchen pan within the property along with his cultural and family connections of the once-famous kitchen.