Podcast: Play in new window | Download
Subscribe: Apple Podcasts | Google Podcasts | Stitcher | Email | TuneIn | RSS | More
On June 5, 1983, William Hughes peered through a sliding glass door into the master bedroom of the Ryen family's house in Chino Hills. He spotted the bloodied body of his 11-year-old son Christopher, who had spent the night with the family. Nearby were Peggy and Doug Ryen, hacked and slashed to death. Eight-year-old Joshua Ryen lay on the floor, his throat slit, but alive. Out of sight in the hall was Jessica Ryen, 10, no longer breathing.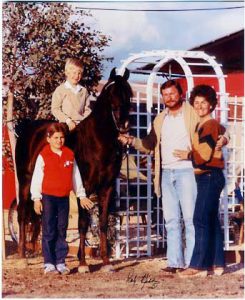 Two days before the killings, Kevin Cooper had escaped from a prison in Chino Hills, where he was serving a sentence fro burglary.  Police found evidence – cigarette butts, a button from a prison uniform, a leather hatchet sheath – that Copper had spent two days in a house near the Ryen's property after his espcape from CIM.
He was arrested about seven weeks after the killings.  At the trial, jurors heard the lone survivor give a videotaped statement that conflicted with what he had said when he was first interviewed with hospital staff and San Bernadino detectives.  Josh Ryen mentioned in his first statements that he saw 3 white or hispanic individuals in the house the night of the murders.  More statements and evidence were later turned into authorities -that would later not be used in Kevin Cooper's trials to support his case.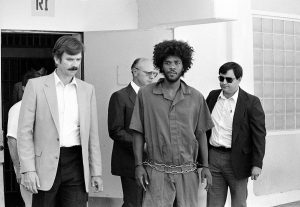 SOURCES
YouTube Video / 48 Hrs Documentary
The Daily Podcast by The New York Times | Kevin Cooper
The Opinion | New York Times by Nicholas Kristoff 
Scapegoat by J. Patrick O'Connor