Podcast: Play in new window | Download
Subscribe: Apple Podcasts | Google Podcasts | Stitcher | Email | TuneIn | RSS | More
Beyond the gated mansions, sports cars, celebrity sightings, and the nicely trimmed trees of Sunset Blvd. lies stories of true crime, mystery, and ghosts in the upscale neighborhood of 90210.  Join us as we take you on an audio walking tour of this boujee neighborhood, Beverly Hills, as we stop and talk about its history and dark history. Lets stop and talk about The Marlon Brando Compound, The Beverly Hills Bermuda Triangle, the Bugsy Seigel Murder House, Greystone Mansion and so much more.  Don't worry we will stop to have spirits with spirits at the infamous Beverly Hills Hotel and chat about its haunts in the Polo Lounge.
2:17 Manscaped Promo
6:11 Beverly Hills History
15:03 Banter and Beverly Kills Tour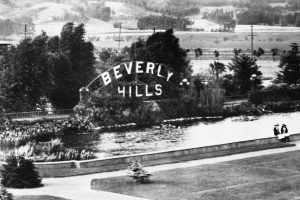 WE'VE PARTNERED WITH MANSCAPED TO INTRODUCE TO YOU THE NEW AND IMPROVED LAWNMOWER 4.0!
The Lawn Mower® 4.0 is the fourth generation of the MANSCAPED™ pubic hair trimmer. The Lawn Mower™ 4.0 features ceramic blades with SkinSafe® technology that are replaceable and precision-engineered for maximum confidence while trimming below-the-waist.  This is perfect for those who like to manscape and ladyscape their precious parts!
Get 20% OFF + Free international shipping with promo code "PARANORMAL" at Manscaped.com! Your Balls Will Thank You!  Click here to learn more & shop http://www.manscaped.com