Podcast: Play in new window | Download
Subscribe: Apple Podcasts | Google Podcasts | Stitcher | Email | TuneIn | RSS | More
In today's episode, we talk about the early life, career, and stardom of Mexican American singer, Jenni Rivera.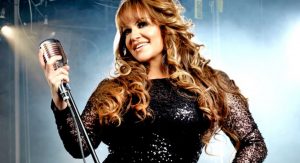 Jenni Rivera was known as La Diva de la banda and La Gran Señora who had a voice to gather the masses and stardom to take over the entertainment industry.  
Jenni was the leading lady in regional Mexican music
On December 9, 2012, Mexican banda superstar Dolores Janney "Jenni" Rivera Saavedra shocked millions when she tragically died in a plane crash. The business jet, carrying seven people on board, took a nosedive minutes after taking off from Monterrey, Mexico, just hours after performing her sold-out and final concert in Monterrey, Mexico. There were no survivors Jenni Rivera was 42.
Paranormal association, many believe that Jenni's death was no accident which left many conspiracy theories to spawn.  Is it true that the stories of a woman singing at night near the crash site of Nuevo Leon, Mexico is that of Jenni Rivera?  Tune in!