Podcast: Play in new window | Download
Subscribe: Apple Podcasts | Google Podcasts | Stitcher | Email | TuneIn | RSS | More
Disneyland is supposed to the happiest place on earth, but it has been the most tragic to some since 1964.  According to intouchweekly.com,
"In late July 1955, a Disneyland Railroad operator switched tracks before the back of the train had safely crossed into the station — a mistake that sent the last car of the Retlaw 2 train onto a separate set of tracks. The caboose swung to the side and collided with a concrete divider before derailing. Fortunately, no one was hurt. The worker fled the scene and never returned.,
After that, Disneyland had no major incidents for nearly a decade. The good streak ended in May 1964, when 15-year-old Mark Maples from Long Beach, CA, stood up and was thrown from the top of the Matterhorn Bobsleds. He landed on an adjacent ledge, fractured his ribs and skull, and died three days later."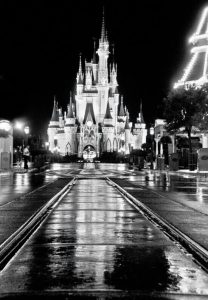 But it seems that the tragedy doesn't stop there due to a series of deaths, derailments, drownings, fights, and suicides that have followed and made its way onto the park's property throughout the decades.   The paranormal aftermath, is it possible that the spectres the staff and park goers have witnessed may be linked to deaths on the park's grounds?  Or could they be connected to the remains of the loved ones that family members would disperse on certain rides?  Find out as we sit down and take a virtual haunted walking tour with former Disney Cast member, Mitchell Ralston.