Podcast: Play in new window | Download
Subscribe: Apple Podcasts | Google Podcasts | Stitcher | Email | TuneIn | RSS | More
He was the  brainchild behind the ultimate teen love anthem of "Donna" & the smash hit, "La Bamba"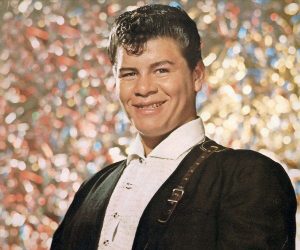 Ritchie Valens was the famous Mexican American singer and songwriter of all time,  one of the fore-fathers of rock'n'roll and pioneer in the Chicano rock movement.   
But unfortunately, his life came to an untimely end when Valens along with famous rockers Buddy Holly and The Big Bopper Richardson was tragically killed in a horrific plane crash on Feb. 3, 1959.
Tune in as we talk about the life and career of Ritchie Valens.  Join us as we interview writer and documentarian, Crystal Jackson, Pacoima's historian and head of Pacoima's Historical Society.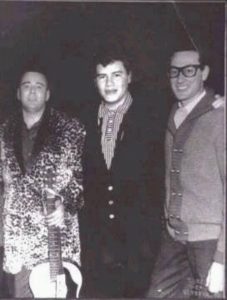 The Paranormal Aftermath…
What unexplainable occurrences have patrons and workers experienced at the Surf Ballroom, the last place where Holly, Valens and the Big Booper last performed before their crash?   What lingers in the field in Fargo of the site of the accident?
For more information click on the links below to learn more about Pacoima and Ritchie Valens
Ritchie Valens
Historical Society of Pacoima
https://www.pacoimahistoricalsociety.org/history-of-pacoima
GET YOUR FIRST MONTH FREE OF STITCHER PREMIUM BY USING CODE: HOLLYWEIRD