Podcast: Play in new window | Download
Subscribe: Apple Podcasts | Google Podcasts | Stitcher | Email | TuneIn | RSS | More
The Rebel Without A Cause Casting Curse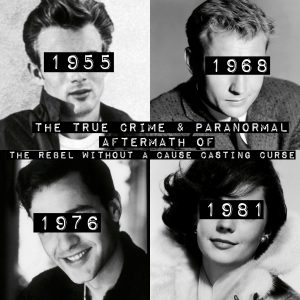 Hollywood stars may seem larger than life, but of course, they are just as vulnerable to life's tragedies, including the chance of dying at a young age.  Their celebrity was sometimes brief, sometimes felt for decades. What they had in common was a death that came too soon.
BUT SOMEHOW THEY ALWAYS COME back ….
James Dean once said, "dream as if you'll live forever; live as if you'll die today."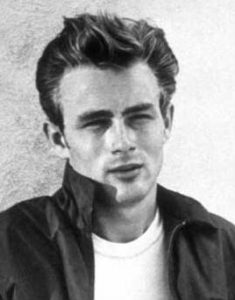 Rebel w/o a cause was a classic film detailing the sordid adventures of a youth struggling with identity and clashing generational attitudes is widely regarded as one of the most significant movies in film history.
One month before the release of Rebel Without a Cause, James Dean,  was killed in a head-on collision while driving his Porsche 550 Spyder, the same vehicle he drove while shooting Rebel.  It was Dean's premature death that cast a shadow over the film but it was the incredibly emotional and volatile behavior that occurred on set and the horrific death of the lead actor that many have blamed for the curse that followed.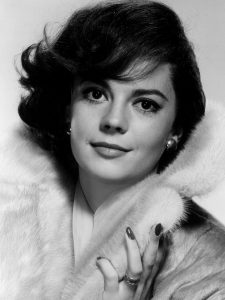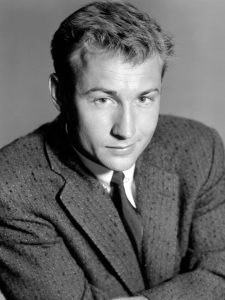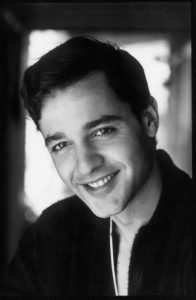 Co-Stars Sal Mineo, Nick Adams and Natalie Wood also suffered horrific and premature deaths, Sal being stabbed to death outside his apartment, Nick Adams' mysterious suicide and Natalie drowning accidentally after falling off her yacht.
Browsing for a new hosting site?  Wanna start your own podcast?  Then Blubrry is the perfect place to start!  Use our promo code WEIRD for a free month with Blubrry ? Click on the tab link below!