Podcast: Play in new window | Download
Subscribe: Apple Podcasts | Google Podcasts | Stitcher | Email | TuneIn | RSS | More
THERE'S A LOT OF MAGIC IN FILM.  FROM THE MOMENT BETWEEN ACTION & CUT , A WORLD IS CREATED.  BUT WHAT ELSE LINGERS BEHIND THE MARKER?   THE MISFITS WAS A FILM FILLED WITH POTENTIAL, PROMISE & INVOLVED  A CAST OF A-LIST STARS.  UNFORTUNATELY, IT WAS A FILM FILLED WITH SET BACKS  & BAD LUCK.  NO ONE KNEW THAT THIS FILM WOULD GO DOWN IN HOLLYWOOD LORE AS A CURSED PRODUCTION.  DID THIS FILM CAUSE THE DEATH OF MARILYN MONROE, CLARK GABLE AND MONTGOMERY CLIFT? WAS THIS FILM CURSED?  OR JUST HELLISHLY UNLUCKY?  WE TALK ABOUT THIS AND MUCH MORE ON EP.8, THE CASTING CURSE  OF THE MISFITS & ITS PARANORMAL AFTERMATH.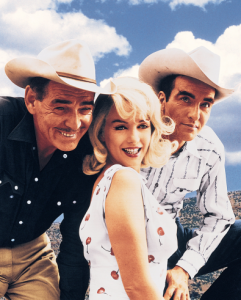 The film is about Roslyn (played by Marilyn Monroe), a newly-divorced showgirl living in Reno , becomes romantically involved with Gay a ruggedly independent cowboy played by Gable. Together they move into Gay's isolated ranch house in the desert but their relationship is soon complicated by Gay's business venture with two partners, Guido, a part-time auto mechanic, and Perce, a down-on-his-luck rodeo performer played by Clift.  The three men plan to round up and capture a group of wild mustangs AKA MISFITS to sell to a dog food manufacturer. Roslyn's opposition to their plan, however, creates a tension within the group that has an unpredictable effect.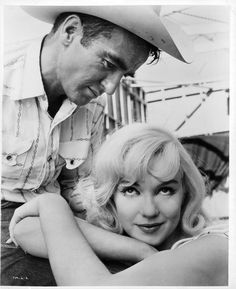 Paranormal Aftermath
WHAT'S SO CRAZY IS THAT GABLE, MONROE AND CLIFT HAUNT THE SAME HOTEL AND THAT HOTEL IS THE ROOSEVELT OFF OF HOLLYWOOD BLVD!
THE ROOSEVELT HOTEL IS WHERE ALL OF THE CREME DE LA CREME OF HOLLYWOOD  RESIDE OR VISIT DURING THEIR AFTERLIFE.  ITS FRIGGIN CRAZY THAT THIS HOTEL IS A 15 MIN WALK FROM OUR WORK!  ITS ONE OF THE MOST HAUNTED HOTELS IN HOLLYWOOD IN LA AS A MATTER OF FACT!
If you love Hollyweird Paranormal , we'd love for you to subscribe, rate, and give a review on iTunes. IT REALLY HELPS US OUT A LOT AND IT HELPS US BECOME A LITTLE MORE VISIBLE.
CAN'T GET ENOUGH OF HOLLYWEIRD PARANORMAL?  THEN STALK US ON INSTAGRAM & FACEBOOK @HOLLYWEIRDPARANORMAL & TWITTER @HWPPODCAST.  HAVE A STORY FOR OUR LISTERNER  STORIES EPISODE?  THEN EMAIL US AT HOLLYWEIRDPARANORMAL@GMAIL.COM
CATCH UP WITH OUR PAST EPISODES ON ITUNES, BLUBRRY, STITCHER, SOUNDCLOUD, GOOGLEPLAY & PODKNIFE
KCRW STORY OF CRAIG CHESTER BEING FOLLOWED BY THE GHOST OF MONTGOMERY CLIFT
https://www.kcrw.com/news-culture/shows/unfictional/i-am-montgomery-clift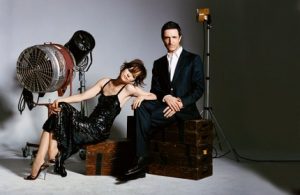 Craig Chester with Parker Posey