Podcast: Play in new window | Download
Subscribe: Apple Podcasts | Google Podcasts | Stitcher | Email | TuneIn | RSS | More
NEW ORLEANS IS A CITY FULL OF CHARM, BUT IT CAN BE A CITY FULL OF HARM.  ITS A CITY ENRICHED WITH MULTI-CULTURAL INFLUENCE, MUSIC, ART & FESTIVAL.  HOWEVER,WRAPPED AROUND THE CITY'S COLORFUL HISTORY IS A DARK CHAIN OF TRAGIC & EVIL EVENTS.  STORIES OF WAR, NATURAL DISASTERS, A MURDEROUS SOCIALITE,  THE RACE RIOT OF 1866, LYNCHING OF 1890 & THE INFAMOUS AXEMAN MURDERS.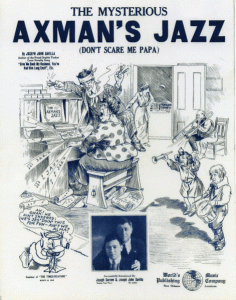 IN 1918-1919 NEW ORLEANS WAS TERRORIZED BY A FACELESS AXE WIELDING SERIAL KILLER WHO BROKE INTO THE HOMES OF ITALIAN IMMIGRANTS & ATTACKED THEM WITH AN AXE.  THE CITY CALLED HIM THE AXEMAN.  TO THIS VERY DAY HIS LEGEND REMAINS  AND THE WHEREABOUTS OF HIS IDENTITY STILL REMAIN UNKNOWN .  WHO WAS THE AXEMAN OF NEW ORLEANS?, WHY DID HE ONLY TARGET ITALIAN BUSINESS OWNERS?  WAS HE REALLY A DEMON ?  HOW DOES THIS STORY COME TO AN UNUSAL ENDING IN LOS ANGELES AND DOES HIS SPIRIT STILL HAUNT A FAMOUS HOTEL IN THE FRENCH QUARTER?  WE TALK ABOUT THIS & MUCH MORE ON HOLLYWEIRD PARANORMAL.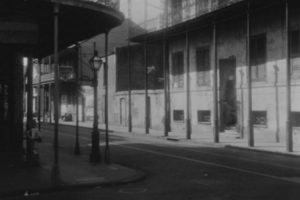 If you love Hollyweird Paranormal , we'd love for you to subscribe, rate, and give a review on iTunes. IT REALLY HELPS US OUT A LOT AND IT HELPS US BECOME A LITTLE MORE VISIBLE.
CAN'T GET ENOUGH OF HOLLYWEIRD PARANORMAL?  THEN STALK US ON INSTAGRAM & FACEBOOK @HOLLYWEIRDPARANORMAL & TWITTER @HWPPODCAST.  HAVE A STORY FOR OUR LISTERNER  STORIES EPISODE?  THEN EMAIL US AT HOLLYWEIRDPARANORMAL@GMAIL.COM
CATCH UP WITH OUR PAST EPISODES ON ITUNES, BLUBRRY, STITCHER, SOUNDCLOUD, GOOGLEPLAY & PODKNIFE