Podcast: Play in new window | Download
Subscribe: Apple Podcasts | Google Podcasts | Stitcher | Email | TuneIn | RSS | More
Life is lived large in Los Angeles, ever since the orange groves of an arid hamlet called Hollywood gave way to the dream factories. In the early 20th Century, the actors and musicians who gravitated there wasted no time in taking their places.  One of those actors was Charly Chaplin, bldg his first studio in the heart of the residential section of Hollywood at La Brea Avenue and naming it The Chalie Chaplin Studios.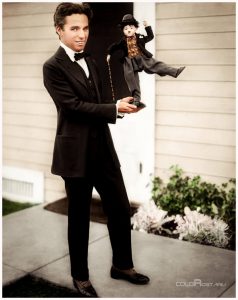 Across from those studios is where Brice and I work, an acting academy.   Ever since the school moved to that location there were strange stories of a man in a hat roaming on the grounds after hours and around the theater.  Later, a dormitory had taken over an old apartment complex next door to house new students.   However, more unusual stories were circulating around campus of a little girl roaming the halls of the second floor of the dorm and sighting of a shadow man roaming around the building.  Who is the little girl roaming the 2nd floor of the dorms and who is this shadow man?  Is it Charlie Chaplin or something a little more sinister.  Stay tuned!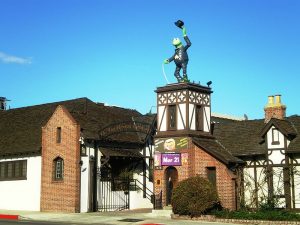 If you love Hollyweird Paranormal , we'd love for you to subscribe, rate, and give a review on iTunes. IT REALLY HELPS US OUT A LOT AND IT HELPS US BECOME A LITTLE MORE VISIBLE.
CAN'T GET ENOUGH OF HOLLYWEIRD PARANORMAL?  THEN STALK US ON INSTAGRAM & FACEBOOK @HOLLYWEIRDPARANORMAL & TWITTER @HWPPODCAST.  HAVE A STORY FOR OUR LISTERNER  STORIES EPISODE?  THEN EMAIL US AT HOLLYWEIRDPARANORMAL@GMAIL.COM
CATCH UP WITH OUR PAST EPISODES ON ITUNES, BLUBRRY, STITCHER, SOUNDCLOUD, GOOGLEPLAY & PODKNIFE