Podcast: Play in new window | Download
Subscribe: Apple Podcasts | Google Podcasts | Stitcher | Email | TuneIn | RSS | More
The date is June 16th, 1959 LAPD arrives at 1579 Benedict Canyon to find George Reeves, AKA, Superman with a gunshot wound to the head.  Investigators immediately labeled his death as a suicide, however, many close to Reeves believe that his death was a murder.   Could there have been a Lex Luthor hiding in his bedroom that night? Or could it have been depression that became TV superman's kryptonite?  What are the strange occurrences causing tenants of his former home to move out immediately?  This is the true crime and paranormal aftermath of Superman, George Reeves.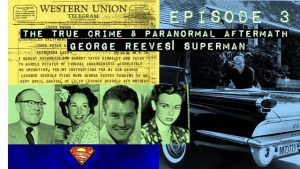 We discuss George Reeve's life, dirty Hollywood industry insight, suspects and the paranormal.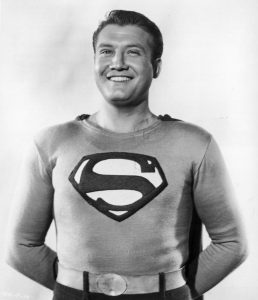 If you love Hollyweird Paranormal , we'd love for you to subscribe, rate, and give a review on iTunes. IT REALLY HELPS US OUT A LOT AND IT HELPS US BECOME A LITTLE MORE VISIBLE.
CAN'T GET ENOUGH OF HOLLYWEIRD PARANORMAL?  THEN STALK US ON INSTAGRAM & FACEBOOK @HOLLYWEIRDPARANORMAL & TWITTER @HWPPODCAST.  HAVE A STORY FOR OUR LISTERNER  STORIES EPISODE?  THEN EMAIL US AT HOLLYWEIRDPARANORMAL@GMAIL.COM
CATCH UP WITH OUR PAST EPISODES ON ITUNES, BLUBRRY, STITCHER, SOUNDCLOUD, GOOGLEPLAY & PODKNIFE