Podcast: Play in new window | Download
Subscribe: Apple Podcasts | Google Podcasts | Stitcher | Email | TuneIn | RSS | More
THE OMAN HOUSE & TATE/MANSON MURDERS, 51ST ANNIVERSARY
The Oman House in Beverly Hills, as seen on Ghost Hunters, My Ghost Story, Paranormal Witness, Haunted History, Ghost Adventures, and other television shows. It is a private residence open that sometimes is open for tours.
The mansion where the murders took place had been torn down in 1994, though a different house was later built on site. Five years after the home was razed, Oman's father purchased a nearby plot for $40,000, and together they built a house on it.  During construction, workers would complain of unusual activity around the house such as voices, footsteps, and shadow figures when no one was around the property.   After David moved into his new home, Oman woke from a deep sleep at 2 a.m. to find "a full-body apparition at the bottom of his bed pointing towards the driveway which leads to the murder site." He tells me, "There was no sound. He gestured three times and then just disappeared."  Since then Oman has dedicated his time and efforts to record and document his experiences.  He has even gone as far as opening his home to skeptics, thrill-seekers, paranormal teams, and investigators.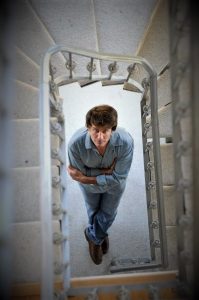 Join me, Tammie, as I investigate the house and Cielo Dr. on the 51st anniversary of the murders.  Tune in to listen to the chilling EVPs that I collected during my interview and investigation at the Oman House.
The Oman House​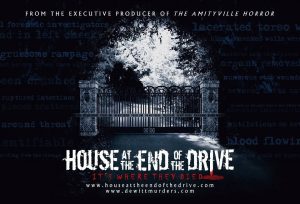 Friday, August 21st & Saturday, the 22nd 2020
#LIVE STREAM EVENT
For tickets to this event CLICK HERE
For more information about The Oman House and future live streams and tours click here.