Podcast: Play in new window | Download
Subscribe: Apple Podcasts | Google Podcasts | Stitcher | Email | TuneIn | RSS | More
In today's episode we talk about a few of LA's infamous sanitariums but there is one in particular that stands out from the rest, Rockhaven Sanitarium.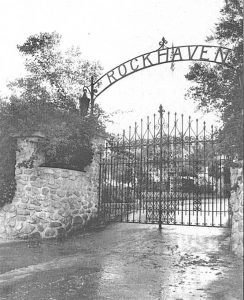 Founded and operated in 1923 by Agnes Richards, Rockhaven was one of a number of respiratory and mental sanitariums in the Crescenta Valley. Renowned for its healthful air quality and tranquil living, the area was indeed a haven. And Rockhaven in particular boasted a beautiful atmosphere, caring staff, an engaging calendar of events, a strong sense of community, and real healing.
The property is, overall, excellently preserved and a perfect candidate for restoration. A sprawling facility with intact artifacts and interior elements, beautiful architecture and endless aesthetic appeal, there is roof repair and some related interior damage to be dealt with in several buildings. There are wooden window frames and several building sidings that need repair or restoration…in some cases nothing more than sanding and paint.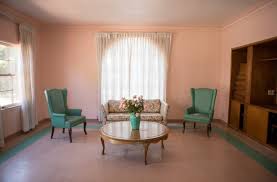 But we ask the big question to Maria Wessenaur of Hollywood Exhumed, Is Rokhaven Sanitarium haunted?  Tune into find out!