Podcast: Play in new window | Download
Subscribe: Apple Podcasts | Google Podcasts | Stitcher | Email | TuneIn | RSS | More
Hey, all of you Hollyweirdos!
On today's episode we have a sit down with Christy, the head bruja of the Compton based company, Brujas Bontanicas.  We sit down with Christy to discuss the origins of Brujeria (witchcraft), the practice and what its like to be a bruja living in L.A.  Lets follow the divine and learn more about this special practice.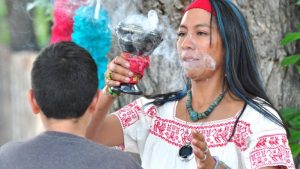 Want to learn a little more about Christy and Brujas Botanica then click on the link below!

Interested in becoming a Hollyweird Paranormal patron?  Wanna help produce the next episode?  Then click on this link this link Hollyweird Paranormal Patreon to learn more and join!