Podcast: Play in new window | Download
Subscribe: Apple Podcasts | Google Podcasts | Stitcher | Email | TuneIn | RSS | More
There's a house that sits on Cielo Drive in Benedict Canyon that has an array of paranormal activity. It's best known as The David Oman House and its located just 200 ft from where the Sharon Tate and Manson Murders took place in 1969.
In 2014 David Oman produced and co-wrote a movie documentary about the paranormal activity that has been going on in his house. It's called The House at The End of the Drive. Since producing this film, Oman feels that the spirits have really reached out to him. One of those spirits is the ghost of Sharon Tate.
On today's episode, Hollyweird Paranormal traveled to the Benedict Canyon to tour The Oman House and interview David Oman himself.  Tune in to find out what we experienced before and during our recording session with David.  You don't want to miss it!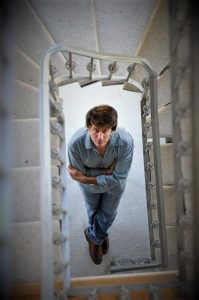 For more info on David Oman's film, then click on the link below
For more info on tours and to learn more about The Oman House then click on the link below to find out