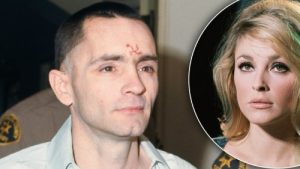 On the night of August 9, 1969, film actress, Sharon Tate (who was 8 months pregnant), Jay Sebring, Abigail Folger and Wojciech Frykowski were brutally murdered at the hands of the members of the Manson Family.   Linda Kasabian was sent by Manson with three other members of his Family – Tex Watson, Susan Atkins and Patricia "Katie" Krenwinkel – to break into Tate's home and "destroy everyone inside."  This was the beginning of what Charles Manson called "helter skelter".  To follow right after the Tate murders was the murder of Leno and Rosemary LaBianco.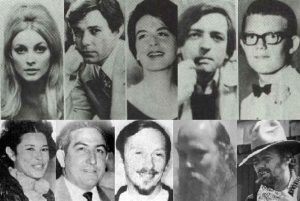 On August 16, the sheriff's office raided Spahn Ranch and arrested Manson and 25 others, as "suspects in a major auto theft ring". Weapons were seized, but, because the warrant had been misdated, the group was released a few days later.  On December 1, 1969, acting on the information from these sources, LAPD announced warrants for the arrest of Watson, Krenwinkel, and Kasabian in the Tate case; the suspects' involvement in the LaBianca murders was noted. Manson and Atkins, already in custody.
DateLine Episode Sharon Tate Manson Murders
THE PARANORMAL ASSOCIATION
It is said that after a violent crime or a traumatic event, an energy is left behind, absorbed into the surroundings as a reminder of what occurred.  In certain cases, its usually the spirits of those who haven't moved on. In the case of David Oman, that energy has made its way past his front door.   In 1998, David Oman and his father purchase property just several hundred ft away from the property where the Sharon Tate murders had taken place.   In 2002, David Oman's home is completed after being built and right after he moves into his dream home, he immediately experiences activity.  David Oman believes to be in communication with the spirits of Sharon Tate, Abigail Folger, Jay Sebring and Wojciech Frykowski.   However, it turns out that his house is smack dab in the middle of a geo magnetic grid causing his location to be vulnerable to energy; a vortex.  To add more salt to the wound, the land was the setting of a major war between native americans and early Californian settlers, to which, makes his home built over an indian burial ground.  Major poltergeist vibes.
His home is considered to be "The Disneyland of the Dead" where scientists, paranormal investigation crews and even skeptics have been invited to investigate or spend the night.   You can even schedule a tour or make reservations for a private event at his home.  David has even gone as far as to write and produce a movie inspired by true events and his personal experiences, House at the End of the Drive.  Below is the link to his website with more information and video footage of his investigations.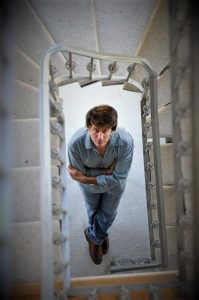 If you love Hollyweird Paranormal , we'd love for you to subscribe, rate, and give a review on iTunes. IT REALLY HELPS US OUT A LOT AND IT HELP US BECOME A LITTLE MORE VISIBLE.
CAN'T GET ENOUGH OF HOLLYWEIRD PARANORMAL?  THEN STALK US ON INSTAGRAM & FACEBOOK @HOLLYWEIRDPARANORMAL & TWITTER @HWPPODCAST.  HAVE A STORY FOR OUR LISTERNER  STORIES EPISODE?  THEN EMAIL US AT HOLLYWEIRDPARANORMAL@GMAIL.COM
CATCH UP WITH OUR PAST EPISODES ON ITUNES, BLUBRRY, STITCHER, SOUNDCLOUD, GOOGLEPLAY & PODKNIFE